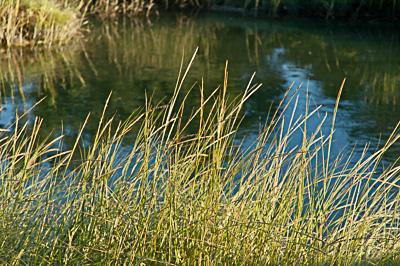 We need the oceans not just for recreation, because we depend on the oceans for their ability to sustain life and a tolerable climate.
I am drawn to the shore of the Atlantic Ocean whose edge has been a continuing source of joy, relaxation, challenge, and inspiration.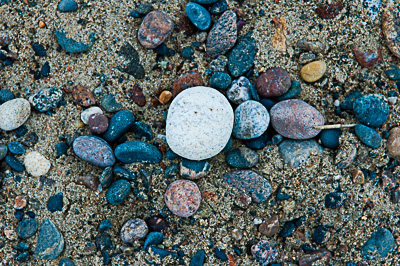 From childhood, my life has been touched by the sea, the shore, estuaries, the wetlands. Walking along the strand, paddling a canoe, and sailing have been my joy. Even when we lived in Jerusalem, Israel, many kilometers from the Mediteranean, we found the fossilized remnants of an ancient shore---periwinkles!
Yet I am torn by guilt by what our generation has done to and allowed to happen to the oceans, and terrified for what the coming storm of climate change will mean for our grandchildren.
Lately I have been photographing what I fancy to be the littoral calligraphy of the seaweeds, shells, stones, and sand as they have been arranged and drawn by the tides.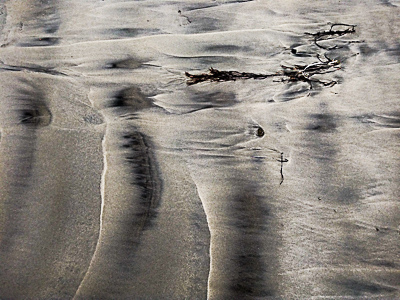 What do these markings mean? Yes, it is a story of boundaries and the relationship of air, earth, and water. And is it perhaps a plea: "Out of the depths I call..."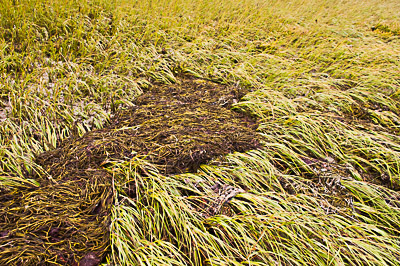 Both Massachusetts on the Atlantic, and California on the Pacific, are leaders in seeking to protect the environment. Massachusetts is ranked first in energy efficiency, California is a close second.
But on protecting the ocean, California leads.
California calls out to recognize and protect the ocean as a buffer against the worst impacts of climate change. Let us follow that leadership and protect the Atlantic.
We can do more in Massachusetts to preserve the ability of the ocean to provide climate resiliency. We need to become ocean whisperers, helping the oceans do what they have done and must continue to do. Let us heed the call to action, from sea to shining sea. Click on the link to read what California is doing in non-technical, direct, inspirational language.
---
Look to the ocean for climate resiliency
By Deborah Halberstadt, executive director of the California Ocean Protection Council
Climate change is an existential and imminent threat, but there is reason for hope.
 

That hope lies in our planet itself—a planet with a surface that is 70 percent ocean. A healthy ocean holds the potential to help protect us against climate change...Conserving and restoring coastal habitat is an important means of protecting against climate change...Let's choose to protect this magical, mysterious, watery source—and guardian—of life.
---
 https://www.sfchronicle.com/opinion/article/Look-to-the-ocean-for-clima…