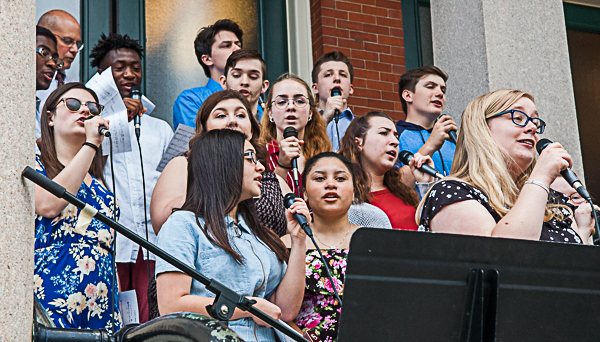 What brought the Peabody community together on the afternoon of June 5, 2019? The leaders of Peabody were determined to stand in solidarity against hate and for love and inclusion. And they did so in shock and anger that on May 24, the Jewish Sabbath, two rabbis were harassed for walking while Jewish. Rabbi Nechamia Schusterman (Chabad of Peabody) and  Rabbi Sruli Baron (Tobin Bridge Chabad) were confronted and harassed by a driver when they walked along Lowell Street.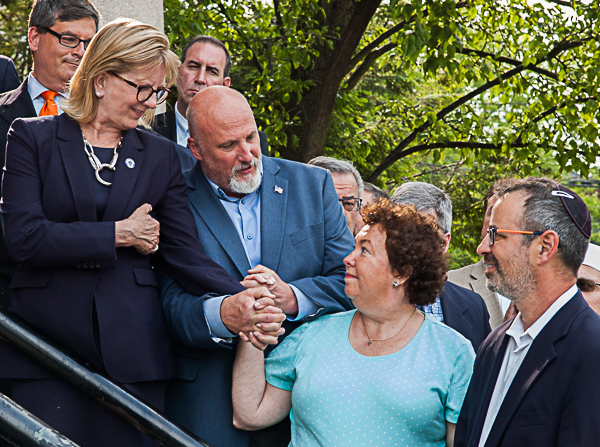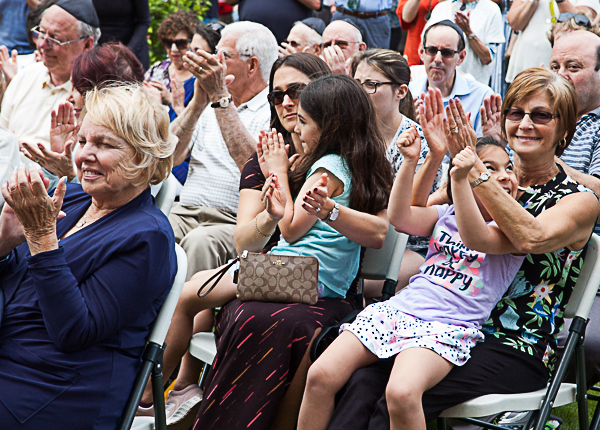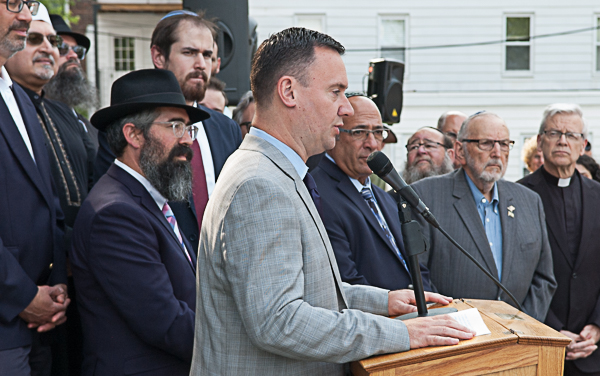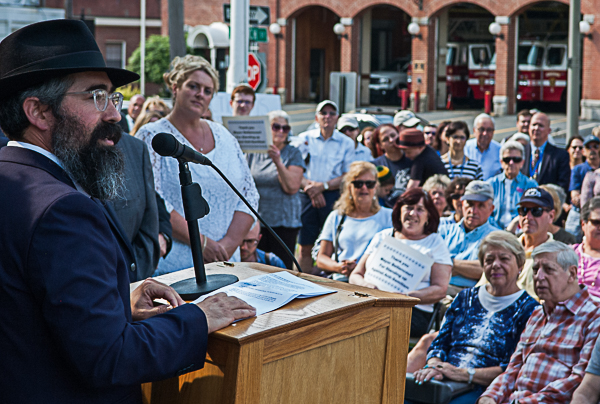 Rabbi Nechamia Schusterman (Chabad) spoke:
Thank you Mr. Mayor & Debbie Coltin of the Lappin Foundation, the soul behind this rally, the PCMA and specifically Joel Aderle and Richard Perlman, David Kudan for the great work you do for the community and the faith communities and all those from the various houses of worship in town. Thank to the Peabody Police and State police … your visits with your cruisers at the local Synagogues and my home is very comforting.
It means the world to myself, and my family personally, and to the entire Jewish community that so many organizations came out, including the CJP, ADL, Deputy Consul General of the State of Israel and more…
However, more specifically, I want to thank the residents of the city of Peabody and the surrounding communities. Thank you for showing up today and being counted, and standing by the local Jewish community, as I know you'd do for any faith that was attacked or maligned. This is a rally against anti-semitism, against intolerance, but it is not about me.
So hiding your identity doesn't fix anything. In fact, I think we need to do the opposite. We need to reinforce our individuality, stand louder and prouder in who we are.
The real solution however is to root out hate.
We need to turn darkness into light. Sadness into happiness. Negative into positive.
Mr. Mayor, you'll forgive me for renaming this rally. It is not a rally against hate, but A RALLY FOR GOOD!
Full text of  Rabbi Schusterman's talk